Popular Nigerian teen comedians, Ikorodu Bois have gotten another filming equipment just after Netflix gifted them some weeks back.
RED Digitak Cinema have also gifted them some filming equipment worth millions after their remake of the Money Heist trailer.
Since the making of the viral Money Heist trailer by the group, they have gotten loads of international recognition.
Recall that the internet sensation, who are known for remaking trending movie trailer, got gifts from Netflix, after the remake of Money Heist trailer.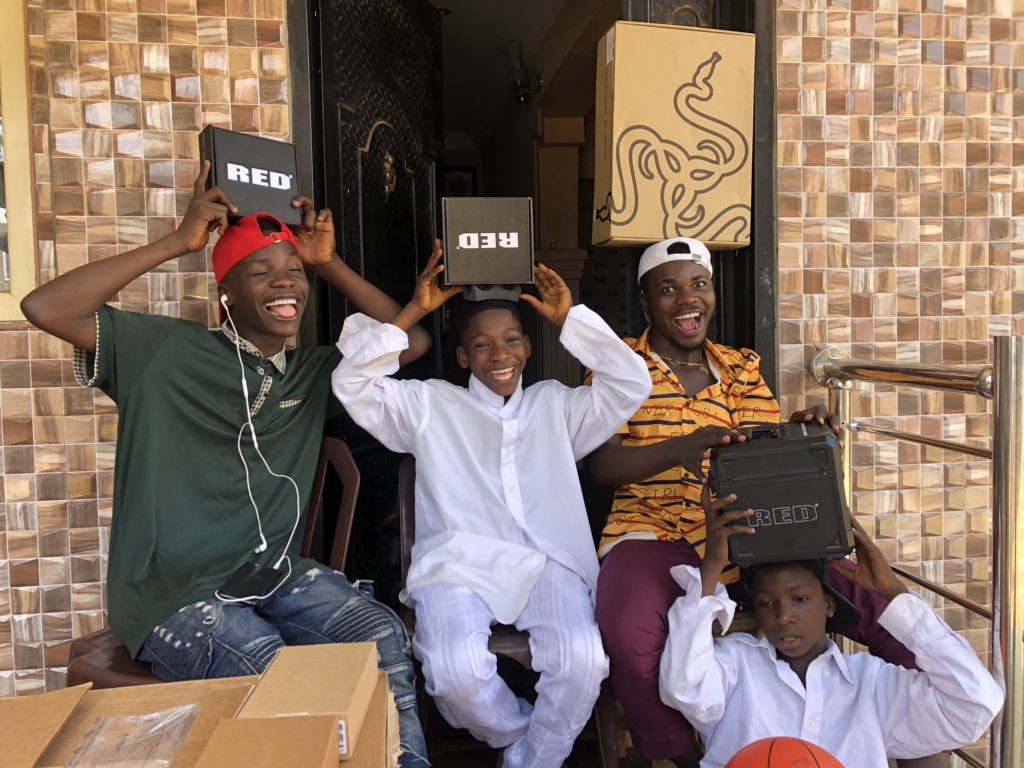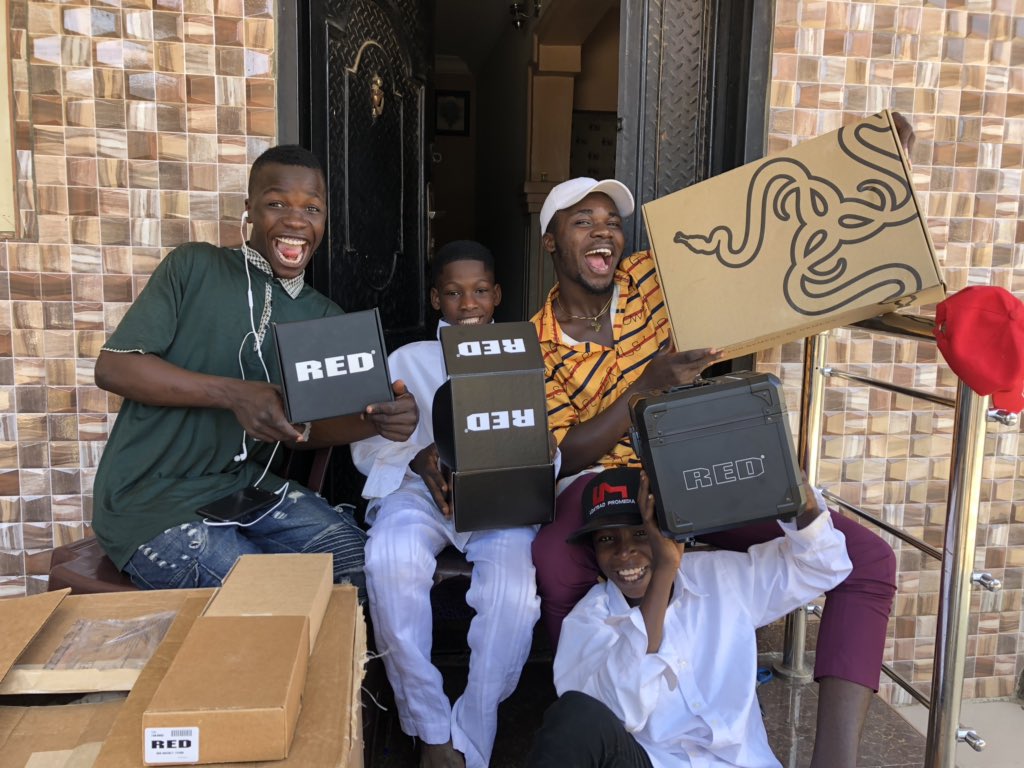 In a recent post on social media, they revealed that RED Digital Cinema and Razer have given them a surprise gift.
This has also gotten the attention of RED Cinemas, who gave them some high grade cameras while Razer gifted them a gaming laptop.
Sharing a snap of the gift, they wrote;
Whattt!! RED!!? you guys are the best! Thank youuuuu @RED_Cinema
Thank you Razer!!
@Razer its totally outstanding
See their tweet below;